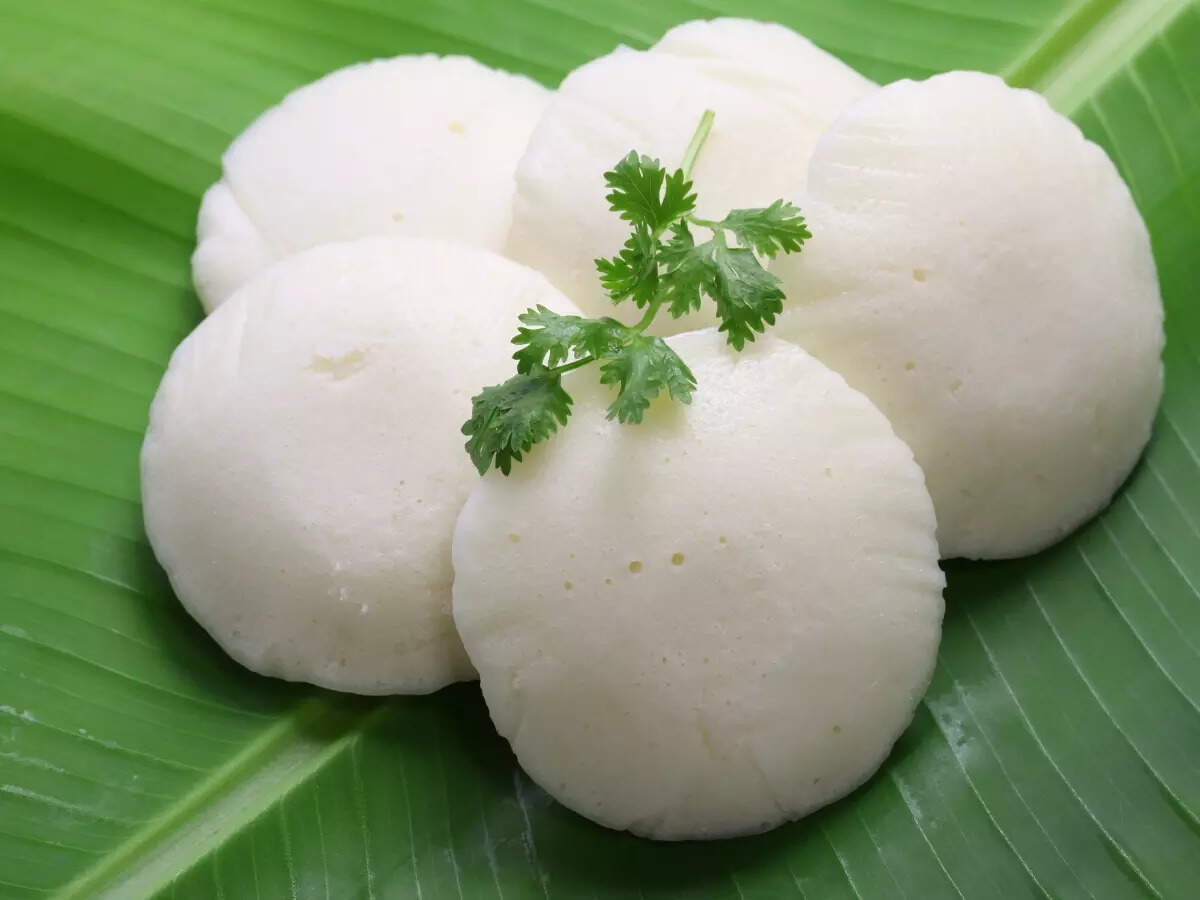 Cómo hacerlo: A fuego lento, tueste en seco 1 taza de rava/sémola hasta que esté aromático. Manténgase a un lado. Asa los fideos con 1 cucharadita de aceite hasta que estén ligeramente dorados y crujientes. Mezcle los dos y agregue 1 taza de cuajada ligeramente agria. Agregue 2 cucharaditas de hojas de cilantro finamente picadas, sal al gusto, ½ taza de agua (si es necesario). Manténgase a un lado.
Para templar, caliente 1 cucharadita de aceite, agregue 1 cucharadita de semillas de mostaza, ½ cucharadita de urad dal, ½ cucharadita de chana dal y una pizca de hing. Agregue 1 chile verde finamente picado, algunas hojas de curry, jengibre, cúrcuma y saltee.
Agregue el templado al tazón que contiene rava asado y fideos. Mezclar bien. Engrase los platos idli, vierta la masa en los moldes y cocine al vapor hasta que esté cocido (unos 12 minutos).
Beneficios: los fideos no tienen colesterol y son bajos en grasa, mientras que la sémola es una buena fuente de hierro y magnesio, que ayudan a la salud del corazón y controlan el azúcar en la sangre. (Imagen cortesía: Instagram/@priyamahesh411)
Dr. Susanna Ashton has been practicing medicine for over 20 years and she is very excited to assist Healthoriginaltips in providing understandable and accurate medical information. When not strolling on the beaches she loves to write about health and fitness.